How to apply for 75 billion Naira Nigerian youth investment fund
How to apply for 75 billion Naira Nigerian youth investment fund
How to apply for 75 billion Naira Nigerian youth investment fund – If you can remember, On 12th October 2020, Nigerian government opened an online portal which enables Nigerian youths to register and partake on the 75 billion Nigeria youths investment fund.



Nigeria President, Muhammadu Buhari who seems not to be impressed with the number of registered youths so far, took to Twitter to remind Nigerians about the ongoing youth empowerment scheme.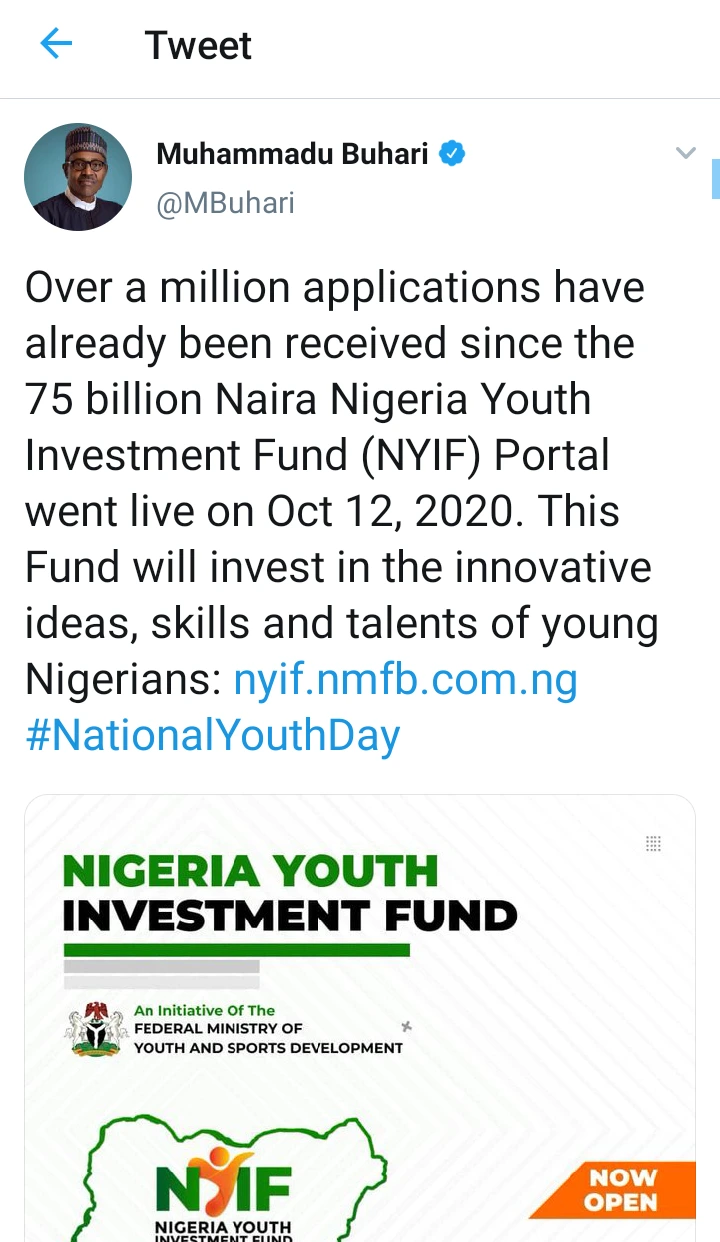 I saw this as a big opportunity for all Nigerian youths who need financial assistance, especially little capital to start up a business.
Looking at the number of people that registered so far, I think it is too poor if it was compared to actual Nigeria population.
I decided to use this platform to enlighten Nigerian youths about this golden opportunity and also teach them how to apply for the empowerment.



Check out how to apply for 75 billion Naira Nigerian youth investment fund
The safest method to register on the exact website and get rid of scammers is by following the right source.
(1) Firstly, log in to your Twitter account,.
(2) search for Twitter handle of Nigerian president. @MBuhari
(3)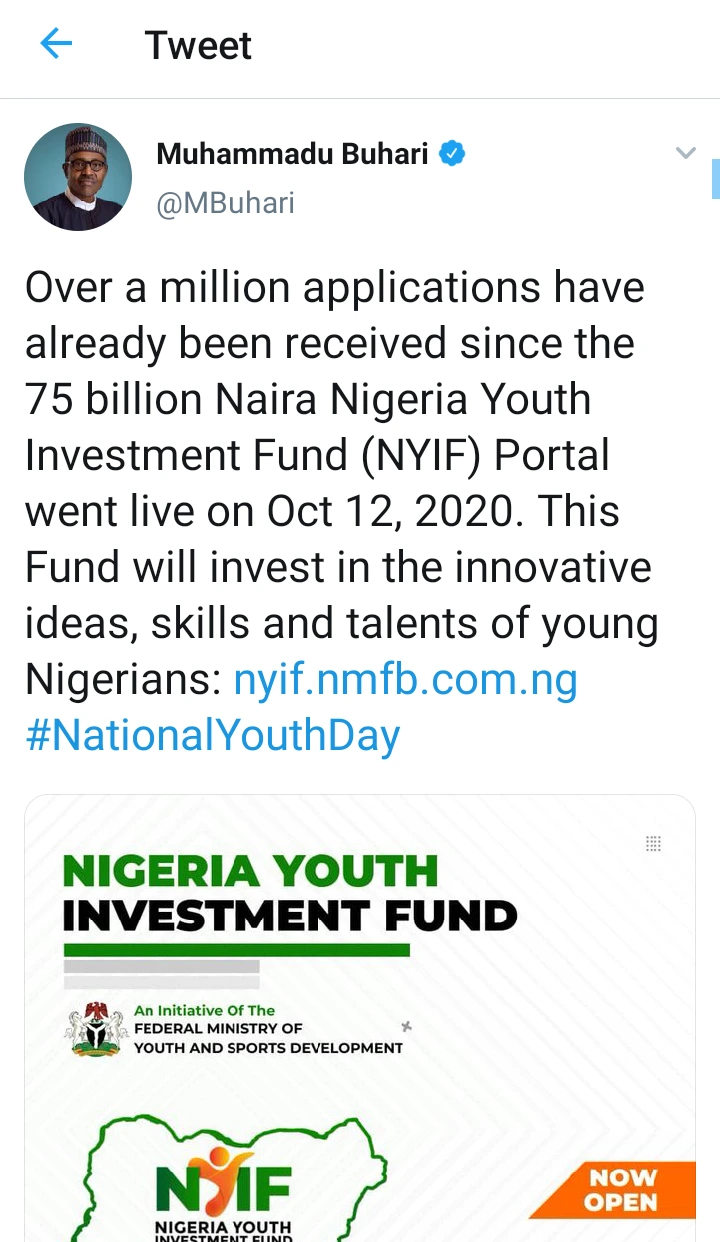 go to his timeline were he posted the information about the youth investment fund, you will see the link attached to the Tweet.



(4) click on the link, it will direct you to the website for the registration.
(5) carefully fill in your details which include, your Full name and your Bank verification number (BVN).
FOLLOW me for more updates.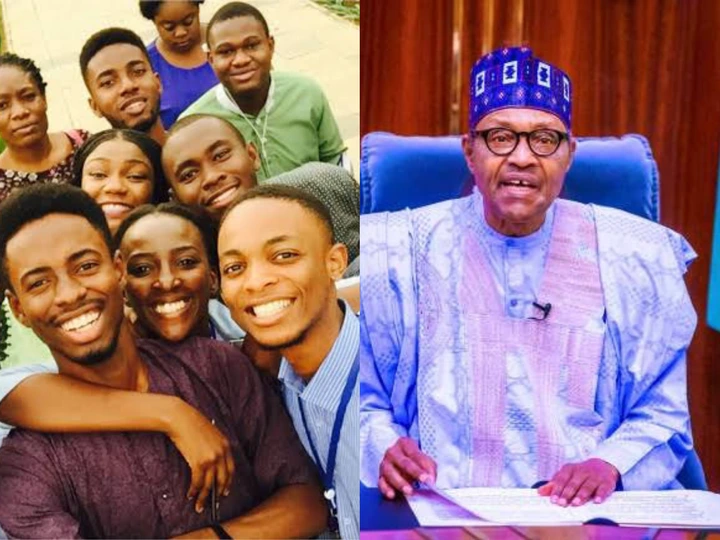 Don't forget to LIKE and SHARE this so others can see as well.
113 total views